Arnica angustifolia Vahl.
Arnica angustifolia usually blooms in late June in interior Alaska. I see it along roadsides and highways and trails in spruce/hardwood forests. Its bright yellow color is eye-catching and its form is daisy-like. It grows on a long (about 12-15 inches) slender stem with alternate, lanceolate leaves with parallel venation. Some main stems support several flowers.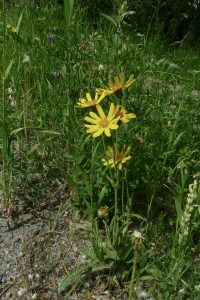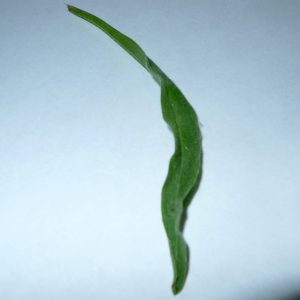 11-12 sepals (the one I dissected had 11 with 1 v. small sepal)
12 ray flowers (petals)
44 disc flowers of 5 connate petals
44 carpels
# stamens? I think there are 4 in each disc flower, so 176?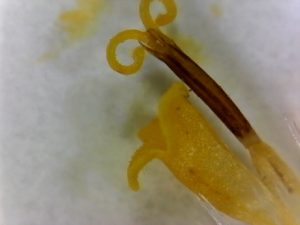 I wasn't able to determine placentation.