The herbarium specimens below are of two species of mulberry trees growing here. According to Sally Weeks, dendrologist at Purdue University,   red mulberry (Morus ruba L.) is native to North American and   white mulberry  (Morus alba L.) is an invasive from Asia brought over in the 1600's to start a silk industry here, which as history has shown, failed.
I'm interested in these trees because M. alba is used in Traditional Chinese Medicine as the preferred species. I didn't realize we had M. alba until a few years ago and I'm still learning about identification and uses of them. In addition to identification differences, like the elm trees (Ulmus spp.) here, the mulberry trees (Morus spp.) have hybridized.
Unlike the name implies, M. alba can have white, red or purple berries (multiple accessory fruit ) I recently learned to tell them apart by their leaves. White mulberry has glabrous, shiny leaves and red mulberry has leaves that are adaxial scabrous and abaxial pubescent. The midvein of M. alba is usually more prominent than M. ruba and the serrate margins of M. alba are usually more rounded than M. ruba. The leaves of both species have three shapes on the same tree – entire, single lobed (mitten) and three-lobed.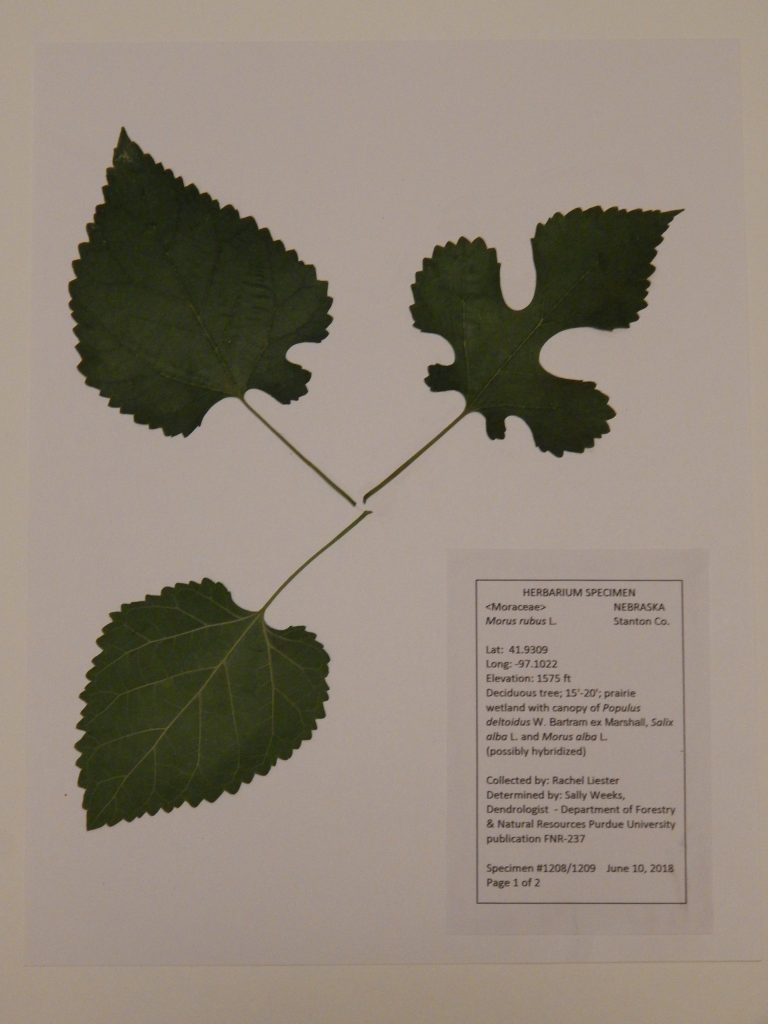 Along with the herbarium specimens, I've included photos of the M. alba tree from which the specimens were taken, comparison photos of the leaves of both M. alba and M. ruba and photos of a plant press I made for teaching plant science to Boy Scouts and my usual plant press.