Do many species of grasses exhibit porate anther dehiscence?
Moving to things I did find:
Inferior Ovary –  Chamaenerion latifolium
Connation –  Erythranthe guttata(?)
Palmate venation – species unknown (some kind of saxifrage?)
Adnation – Sanguisorba stipulata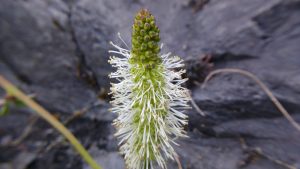 Actinomorphic –  Ranunculus acris(?)
Needles – either a shabby  Picea glauca  or an elegant  Picea mariana
Silique – unknown species and I'm also not confident this is a silique – I'm gambling that this flower may be in Brassicaceae because it has 4 petals.